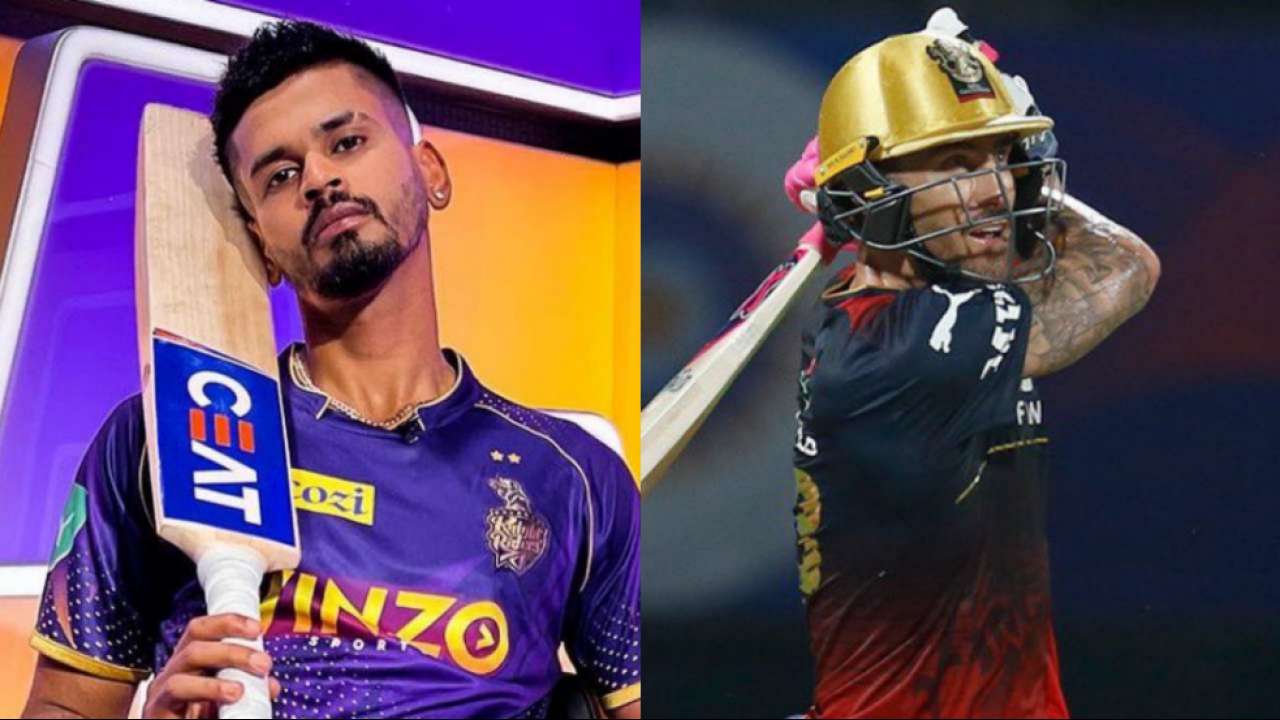 The sixth match of IPL 2022 is being played between Kolkata Knight Riders (KKR) and Royal Challengers Bangalore (RCB) at the DY Patil Stadium in Mumbai. Losing the toss and opting to bat, KKR's batting was a flop this time. No batsman could last long in front of the RCB bowlers. Presenting a spectacular sight of bowling, RCB bundled out KKR for just 128 runs.
KKR's batsmen could not stand in front of RCB's bowling
In today's match of IPL 2022, both KKR and RCB are playing their second match of this season. While KKR started this season with a win, RCB had to start this season with a peg of defeat. But in today's match, RCB's team seemed to dominate KKR from the beginning. KKR, who came to bat after losing the toss, had a very poor start.
Both the team's openers Ajinkya Rahane (9) and Venkatesh Iyer (10) went to the pavilion on the score of just 32. As soon as the openers were dismissed, the entire team of KKR scattered like a pack of cards. Captain Shreyas Iyer's bat also did not work this time and he returned to the pavilion after scoring 13 runs, while Nitish Rana scored 10 and Sunil Narayan got out after playing an innings of 12 runs. Sam Billings also could not do anything special and was caught out on 14. Wicketkeeper batsman Sheldon Jackson could not even open the account. Only Andre Russell was the only player who scored the highest 25 runs. Apart from this, bowler Tim Southee (1) Umesh Yadav (18) and Varun Chakraborty remained unbeaten on 10 runs.
In this match of IPL 2022, RCB, showing a great performance of their bowling, got KKR all out for just 128 runs. For RCB, Vanindu Hasranga took 4 wickets for 20 runs in 4 overs, while Akash Deep scored 3 for 45 runs in 3.5 overs and Axar Patel managed to take 2 wickets for 11 runs in 4 overs.
RCB's opening pair flopped
After losing the toss in the sixth match of IPL 2022, KKR set a target of 129 runs in front of RCB despite batting poorly. In return, the opening of RCB, which came to fulfill the target, was also very bad and on the score of just 17, both the openers returned to the pavilion. While captain Faf du Plessis, who came to open on one side, scored 5 runs with the help of 1 four after playing 4 balls, while the other opener Anuj Rawat got out without opening the account. In today's match, Virat Kohli once again annoyed his fans. He managed to score only 12 runs. At the same time, David Willey also became the victim of Saudi for 28 runs after playing 40 balls while batting very slow and Sherfane Rutherford on 18 runs. While Shahbaz Ahmed scored 27 runs with the help of 3 sixes while handling the innings, Hasranga was caught by Russell for just 4 runs. Once again, wicket-keeper batsman Dinesh Karthik did the job of winning the match like a hero for RCB. He along with bowler Harshal Patel took RCB to the winning line. Both the players remained unbeaten after playing an innings of 10-10 runs.
In this match of IPL 2022 from KKR, once again Umesh Yadav's performance was shown. As soon as he came, he showed the way to the pavilion to opener Anuj Yadav. Umesh took 2 wickets for 16 runs in 4 overs, while Tim Southee managed to take 3 wickets for 20 runs in 4 overs. Sunil Narayan and Varun Chakraborty managed to take 1-1 wickets. Andre Russell and Venkatesh Iyer did not get a single wicket.
RCB won the first match
RCB has registered its first win in IPL 2022. After losing to Punjab Kings in the first match, RCB made a strong comeback to win today's match against KKR by 3 wickets. With this win, RCB's team has come to the sixth place in the points table of IPL 2022. RCB's next match is going to be with Rajasthan Royals on April 5.