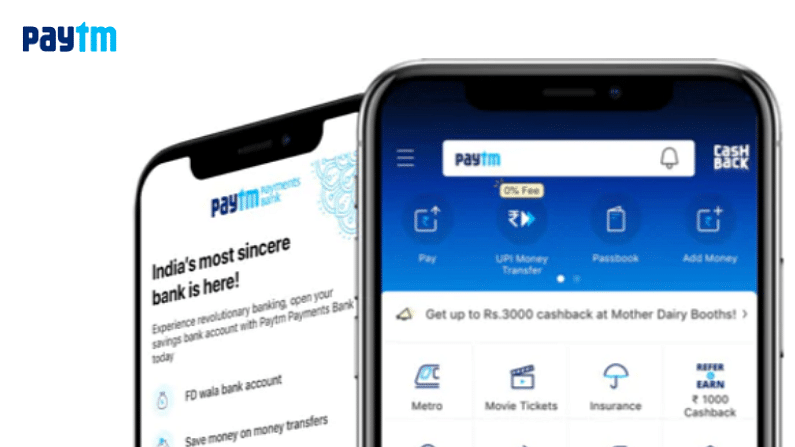 In the gray market, the stock of Paytm has jumped from Rs 11,000 to above Rs 27,500 in just two weeks. The demand for unlisted Paytm (One97 Communications) shares has skyrocketed since the company's initial public offering (IPO) was announced. In just two weeks, Paytm's the stock has risen from Rs 11,000 to almost Rs 27,500. Investors are willing to pay a higher price for Paytm shares, but there is no one willing to sell. The same may be said for Reliance Retail's counter. In a month, this stock (Reliance Retail) has risen from Rs 1,500 to above Rs 2,000.
The prices of these two companies are expected to rise much further, according to investors. They anticipate high gains from company IPOs. As a result, the majority of investors have been holding these equities for a long time.
"The demand for unlisted shares continues fluctuating," says Manish Mittal, director of Mittal Portfolio in Delhi, which trades in unlisted shares. "Right now, there is a significant demand for Paytm and Reliance Retail equities."
What is Gray Market?
The grey market is an unofficial market, whereas the IPO market is an established method of acquiring capital that follows SEBI criteria. A grey market is one that is based primarily on trust. This is a tiny group of persons who make bids and offers for initial public offerings (IPOs) at varying prices.
Why is valuation increasing?
"Paytm and Reliance Retail's premium is very substantial, which we term scarcity premium, due to their very few floating stocks in the unlisted market," Doshi continues. Both firms' promoters are powerful, and there is a lot of room for expansion in their respective markets, which is driving up prices. The valuation of Reliance Retail's listed competitor DMart (Avenue Supermarkets) is likewise high, which is contributing to the stock's surge. Both have a price-to-earnings ratio of 180."
Why is an investor bullish?
Startup values are usually determined by the amount of new money they get. Paytm's valuation has risen to $ 16 billion as a result of the funding received in 2019.
According to Abhay Doshi, proprietor of UnlistedArena.com, which specializes in the pre-IPO and unlisted markets, Paytm is valued at roughly $ 10 billion in the unlisted market. Paytm is now planning an initial public offering (IPO), and its valuation is expected to exceed $ 25 billion. As a result, the gap between the unlisted market and the predicted IPO value is quite wide, and the unlisted market's revaluation of the company's shares has resulted in a sharp increase.
Disclaimer
Help Times does not aim to promote or condone piracy in any way. Piracy is an act of crime and is considered a serious offense under the Copyright Act of 1957. This page aims to inform the general public about piracy and encourage them to be safe from such acts. We Make this article for educational purposes only. We further request you not to encourage or engage in piracy in any form.