PM Modi 1 lakh youth health workers will be ready to face the epidemic in three months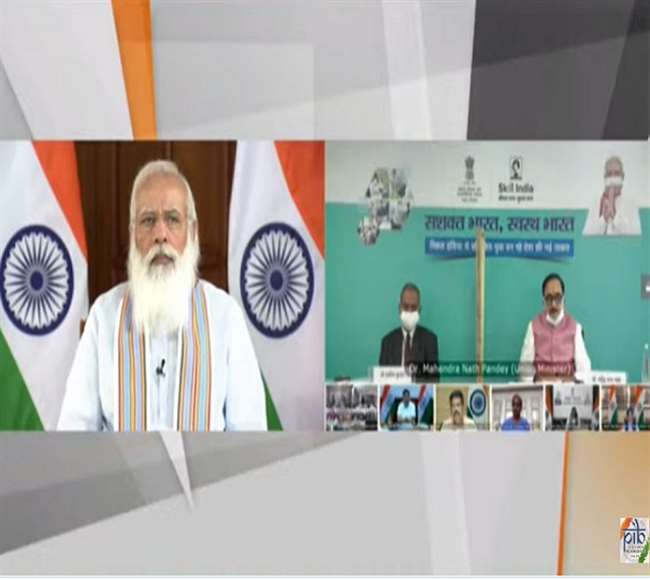 New Delhi: Prime Minister Narendra Modi has launched a campaign to strike key Covid-19 workers and gave a message to the country that it would be prepared for the Covid-19 epidemic. He said 1 lakh heroes would be ready to face the epidemic with a crash course starting today. The Premier extended his best wishes to the senior staff who have taken the crash course and hopes that they will soon be ready to support health workers.
These facilities will be offered to those conducting crash studies
It is intended to train about 1 lakh youth in the country to support the current army fighting Corona. This crash course will be completed in 2-3 months, so these people will be available and work soon. Under this special training program for senior staff, candidates will receive free training, Indian skills certificate, accommodation and accommodation, a stipend and on-the-job training and Rs insurance insurance. 2 lakh nominees for certification. Upon completion of the special training program for COVID-19 Healthcare Frontline Workers, candidates will be able to work in primary health facilities, Community Health Centers, Health Centers and Hospitals under the DSC / SSDM program.
Under this, training will be provided through training in six roles. These will be home care support, primary care support, advanced care support, emergency care support, sample collection support and medical equipment support. Its cost is estimated at Rs 273 crore. The aim of this program is to develop the skills of non-medical health workers to meet the current and future needs of health workers.
A specially designed 'Crash Course Program' for top Covid-19 staff members was unveiled by Prime Minister Narendra Modi on Friday in a video conference. Under Pradhan Mantri Kaushal Vikas Yojana 3.0, it will start at 111 training centres in 26 provinces across the country. The Minister of Trade Unions for Skills and Business Development is also present at the event. The Prime Minister said, 'This Covid-19 epidemic has repeatedly tested the strength of every country, every institution, every community, every family, every person on earth. At the same time, the epidemic has also warned us to expand our skills like science, government, society, institution and the individual.