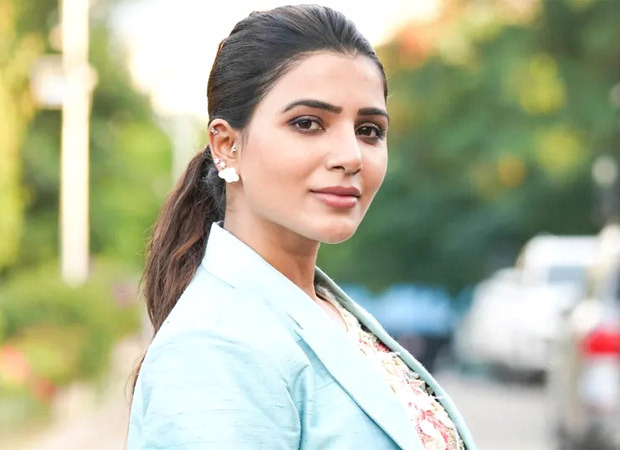 Samantha Ruth Prabhu, a Mumbai South superstar, has ruled the North Belt since her Hindi début in the web series 'The Family Man 2′. The actress recently won fans' hearts while executing an item dance in Allu Arjun's flick 'Pushpa' to the song 'Om Antava.' In this episode, the actress's most recent spotted video (Samantha Ruth Prabhu Spotted Video) is going viral on social media, with fans falling head over heels for her beauty.
Viral Bhayani, a well-known Bollywood celebrity photographer, posted Samantha's video on her official Instagram profile. The actress is shown in this video wearing a dark gray blazer over a gray bodycon dress with a side slit. She also wore goggles in addition to this.
Samantha Ruth Prabhu's video went viral almost immediately after it was released, garnering over 3,000 likes on Instagram in only a few minutes. 'Viral tum urfi nahi nahi Samantha vids, I adore her,' one person remarked in response to the video. 'She will soon conquer Bollywood as well,' commented another. 'How can someone seem that perfect?' writes another at the same moment. Other admirers have also been seen complimenting the actress and using the heart and fire emojis to express their admiration.
Let us inform you that Samantha Ruth Prabhu has recently been viciously attacked over her divorce. 'Never make the mistake of mistaking my silence for ignorance,' the actress said on Twitter. Don't mistake my calm demeanor for a compulsion. Don't mistake my humility for a flaw.' 'Hummrata may have an expiry date,' she wrote in another tweet. Let us inform you that Samantha shocked everyone when she unexpectedly divorced Naga Chaitanya after a four-year marriage.
Follow Help Times for the latest Breaking News, Movie Review, Entertainment, and also keep up with us on Twitter, Facebook, Telegram, and Google News.